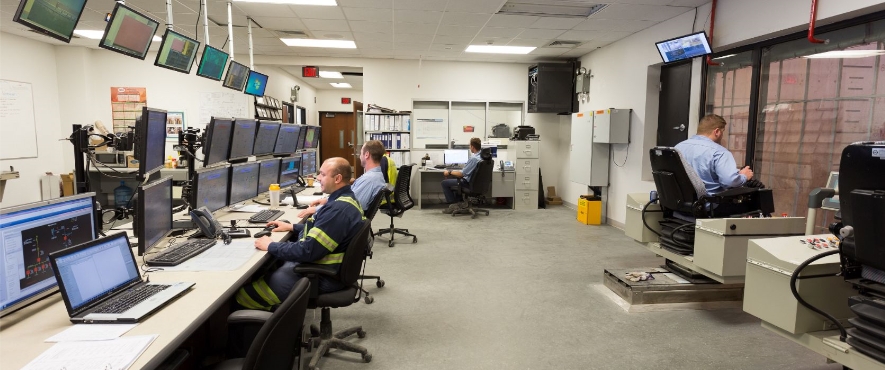 Energy From Waste - Advisory Committee
The Energy from Waste Advisory Committee was established in accordance with Condition 8 of Environmental Assessment Notice of Approval (EA) and Condition 17 of the Environmental Compliance Approval. The EFWAC provides a forum for the transfer of information between Durham and York Regions and various stakeholders including: Covanta, the Design-Build-Operate contractor; the local municipalities in Durham and York Regions; the Central Lake Ontario Conservation Authority; and three local community groups. EFWAC will meet at a minimum annually with potentially other meetings if required during the year. EFWAC is governed by their Terms of Reference which outlines the role of the EFWAC, presents guidelines for how the committee will operate, the membership composition, and when meetings will take place.
The public are welcome to attend meetings as observers.
Energy from Waste - Waste Management Advisory Committee
Durham Regional Council established the Energy from Waste-Waste Management Advisory Committee (EFW-WMAC). The EFW-WMAC was established in cooperation with Clarington Council to satisfy the Host Community Agreement (HCA) with the Municipality of Clarington and the Commissioner & Medical Officer of Health for Durham Region.
The EFW-WMAC is comprised of a group of nine volunteers, which act in an advisory role to the Durham Works Committee in accordance with their Terms of Reference. EFW-WMAC is established to provide a forum to discuss issues or concerns related to waste diversion, waste management, environmental performance and monitoring of the Durham York Energy Centre (DYEC).
The public are welcome to attend meetings as observers.
To access detailed events information, please scroll past the calendar to the Search Results section.
Advisory Committee Meetings
Search Results
4 Results Found
Monday, December 12, 2022 to Tuesday, December 12, 2023
Search Results